About Heather Rossiter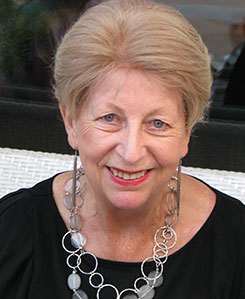 Research scientist in the US and UK, teacher and vine-grower in Australia, Heather Rossiter's articles, book reviews and travel pieces have appeared in Australian and international publications. She was research consultant to the documentary, 'Mawson: Life and Death in Antarctica', screened on ABC and BBC TV in 2007 and her book, Lady Spy, Gentleman Explorer: The Life of Herbert Dyce Murphy was shortlisted for the ISAA Book Award 2002.
A passionate traveller, particularly to Russia and the Middle East to study archaeological sites and the arts of Islam, Heather lives in Sydney.





AAE Consulting
Research Consultant to Orana Films on the documentary Mawson Life and Death in Antarctica screened on ABC TV and BBC TV in 2007.
Specialist Script Consultant on a forthcoming feature movie.
Conference papers
Antarctic Visions: Cultural Perspectives on the Southern Continent
University of Tasmania, Hobart, Australia
21-23 June 2010
Writing Queen Mary Land into Reality: How the Diarists of the Western Party of the AAE 1911-14 Actualised 2000km of Antarctic Coastline and its Immediate Hinterland
Antarctica Music, Sound & Cultural Connections: A Creative Arts Conference at The School of Music
The Australian National University, Canberra, Australia
27-29 June 2011  
John, John, put your trousers on : Music as Ritual at the Western Base of the AAE 1911-13
Tour leader
Russia Art and Music tour, Alumni Travel
Alumni Travel was created to provide travel experiences in some of the most fascinating and exotic parts of the world; places where negotiating personal travel can be a challenge, because of language and logistical difficulties.